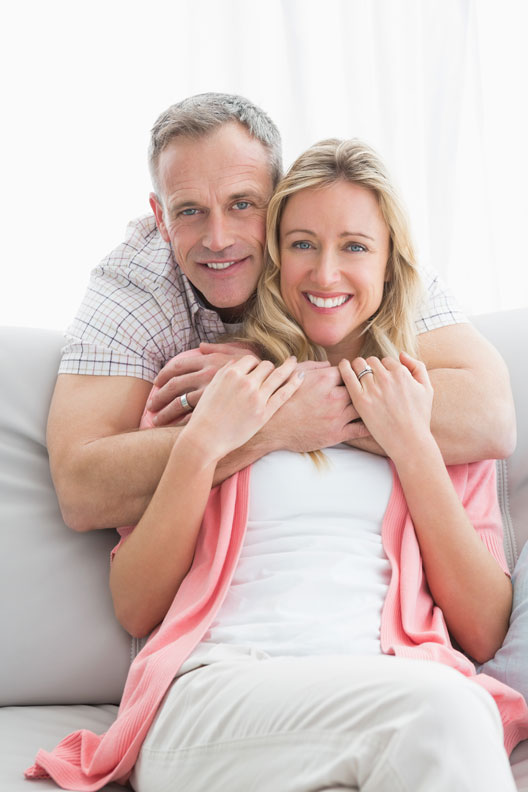 Your Dream Home Should Reflect You.
Because no two people have the same dream, we strive to ensure that every home we design and build is as unique as the people who will live in it. From the very start, throughout the entire process, we listen, ask questions, offer options and make suggestions, ensuring your dream stays intact. Our expertise and experience make your goal come to life. When you step across that threshold, your "dream home come true" should be more wonderful than you ever imagined.
It's the custom-built home that makes you turn your head as you drive by. It's positioned in harmony with the landscape. A regal roofline symbolizes strength and stability. Shining windows, awash in light, all whisper "welcome." The front door beckons at the end of a long day, and hints at the elegance within.
Your home's exterior says a lot about you to everyone who visits or passes by. Salerno Homes are designed to make a strong and lasting impression.
It's about the details, big and small. From the soaring arch of a ceiling to the tranquil view captured through a panoramic bank of windows, interior design sets the tone for your home environment. We'll develop a layout that suits your every need, and then add the features that reflect your style.
But it doesn't stop there. Salerno Homes feature intricate details that set our homes apart—cabinetry, fixtures, woodwork, and more—the finishing touches that speak volumes. Premium materials and custom workmanship result in a home that is furnished in the finest fashion.
We interviewed 3 designers when we decided to build a new home. As soon as we talked with Darrell Salerno, we knew he was the right one. After listening to us describe our dream home, he made our vision a reality, producing a home that's wonderful in every way. Throughout the process, he listened to our requests, was attentive to detail, and was an absolute pleasure to work with. The subcontractors Salerno uses are top notch, so the workmanship is second to none. We are delighted with the home Salerno designed and built for us. No regrets whatsoever!
I am a real estate appraiser with over 45-years experience, and I can tell the minute I walk into a home that is designed and built by Darrell Salerno Homes. Salerno Homes LLC is a custom builder that has been in business for many years. Each home is designed individually with attention to the specific needs of their clients. They take the time to understand what their clients want while utilizing high quality material, workmanship, and keeping a strong sense of design and planning in their projects. Their experienced crew have worked with Darrell for many years and share in his attention to detail and quality. Darrell built our home 25 years ago and is currently completing a major addition for my wife and I today. We know that they will deliver an exceptional product and that they are trustworthy and committed to doing an excellent job. I would highly recommend Salerno Homes to anyone interested in building a new residence.
Ten years ago, Darrell Salerno completely remodeled our home in a multiple phase project, leaving no wall untouched upstairs and turning the lower level into a proper recreational area, even including an arts & crafts room for the kids. We couldn't have been happier with the results. From the floor plan modifications to the finishing touches, Darrell is A1 to work with. So, when we had our next project, our first call was to Darrell. And he's the same today as 10 years ago – responsive, amenable to modifications, and up to date with current trends. He knows when they will work and when they won't. Always attentive to detail, if Darrell isn't happy with something, it's fixed even if the client hasn't noticed an issue. Because his subcontractors are also focused on quality, there's not a lot to be fixed. Similar to me, they've stayed with Darrell over the years. The compliments received when family and friends visit never end. We have Darrell to thank for it all.
I cannot recommend Darrell Salerno and his team highly enough. From start to finish, they did an incredible job building our home. Darrell was always professional, responsive, and easy to work with, and his attention to detail and commitment to quality were apparent in every aspect of the construction process. Darrell worked closely with us to ensure that our vision for our home was realized, and his team's craftsmanship and expertise exceeded our expectations. We were kept informed throughout the entire process and appreciated the regular updates and clear communication. We are absolutely thrilled with the finished product and love our new home. If you are looking for a home builder who is experienced, professional, and dedicated to delivering a high-quality result, then Darrell Salerno is the builder for you. We would definitely work with him again and highly recommend him to others.
Six years ago, we chose Darrell Salerno to design and build our new home. His reputation was stellar; every reference was top notch. We brought him a solid idea of what we wanted, and he listened and understood, then created a design that he further refined with our input. Darrell combines skilled architectural design with knowledge and attention to detail as a builder. In addition, he listens well and is just a great person to work with. A talented and experienced group of craftsmen ensure Darrell's design is completed to perfection.
We built with Salerno Homes. Literally not a day has gone by in 15 years that I haven't loved the aesthetics of our custom home! Gorgeous!
I had a vision of my dream home since I was in high school. When we were ready to build our home, we talked with a lot of builders. I was not satisfied that any of them were hearing me. Then a realtor and an interior designer both recommended Darrell Salerno.
You'll never find a builder that puts his heart and soul into making your dream come true like Darrell Salerno. He will take your vision in conjunction with your lifestyle, and add such creative insight that it surpasses your expectations!
In 2019 Darrell Salerno designed and oversaw the build of our custom home. To this day we get comments confirming our choice was the right one. Visitors mention the "wow factor" they experience when they walk through the hallway into the great room and experience the vaulted ceilings and bank of windows looking out onto two acres of woods. A couple of now grown-up neighbor kids say "our home is the best-looking house in the neighborhood" even though it's not the biggest. Even one of his subcontractors declared, "Darrell will be my choice when I build." Every detail was well-thought-out, providing beauty, convenience, and utility from the placement of lights and plugs to the selection of a paint that afforded easy touchups when necessary. A solid initial plan still allowed us to tweak the model as we went with minimum cost increases. We could always trust Darrell's recommendations that were delivered with clear rationale.